Truffle hunting
Truffle hunting is a total immersion in the mysterious world of truffles, an exclusive experience for lovers of food and wine tours.
The aim is to offer an unforgettable emotion both in the midst of nature and at the table, tasting truffle delicacies paired with selected local wines.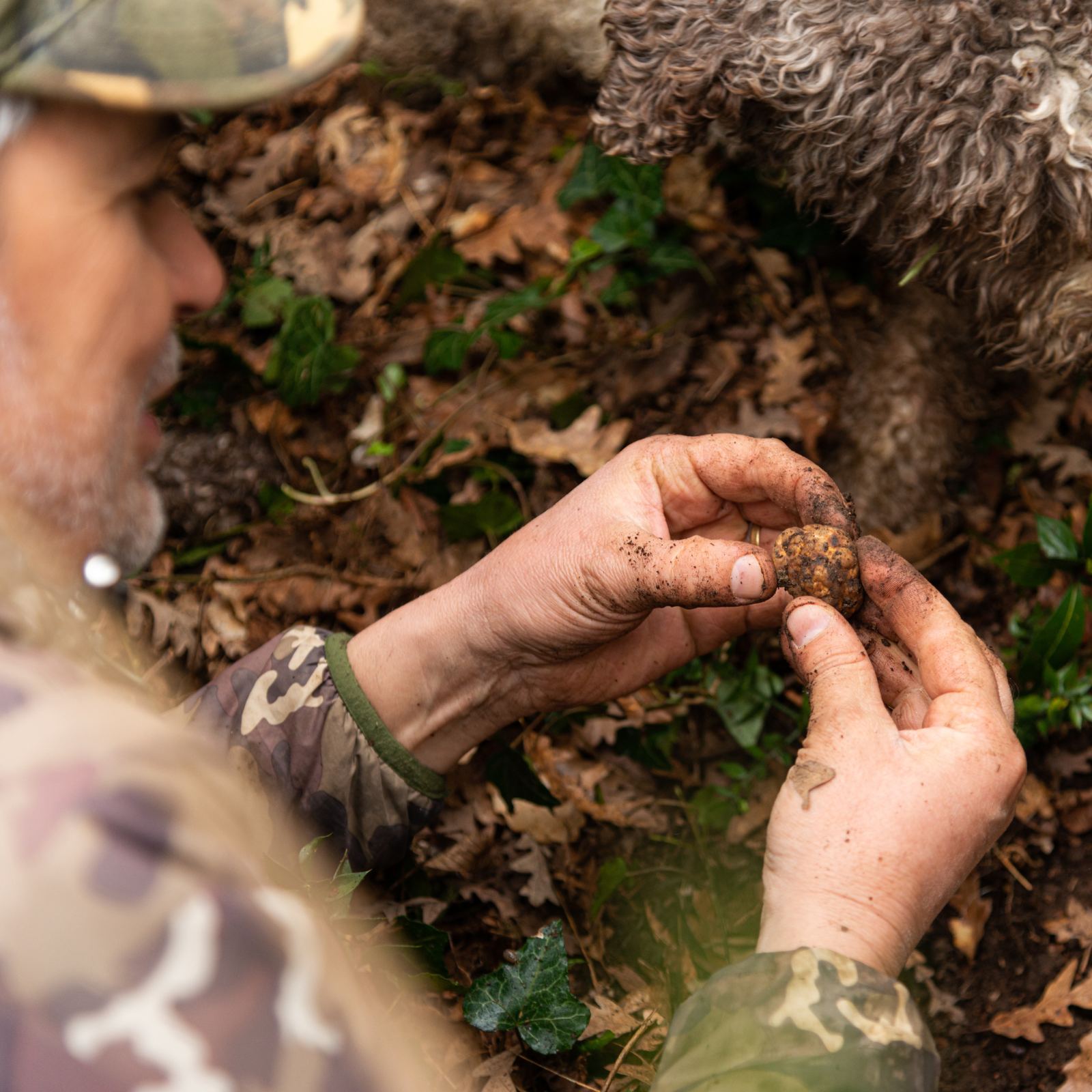 Truffle hunting in Tuscany
In our territory it is possible to find truffles all year round. This makes it possible to experience truffle hunting in the period most convenient for you.
Truffle Experience "Discovering Truffles"
This is our classic truffle hunt, which will immerse you in our world of nature and perfumes. You will join real expert truffle hunters and their adorable trained dogs to live an exciting experience of hunting for fresh truffles in the heart of the forest.
You will be captured by the enthusiasm of finding these underground treasures and at the end of the adventure, you will be delighted by a tasty truffle menu that will leave your taste buds dancing with delight!
Cooking courses with chefs
Among the various options, we also offer the program combining truffle hunting with a truffle cooking course led by our chef.
"A Tutto Tartufo" - Truffle Experience with cooking class
You will learn the secrets to creating authentic truffle delicacies under the guidance of our talented chefs. You will learn how to treat and use both fresh and prepared truffles in the kitchen, in the preparation of some classic dishes. As a participant you will be the real protagonist of the experience! You will receive a free Savini Tartufi work kit, with many truffle gadgets inside!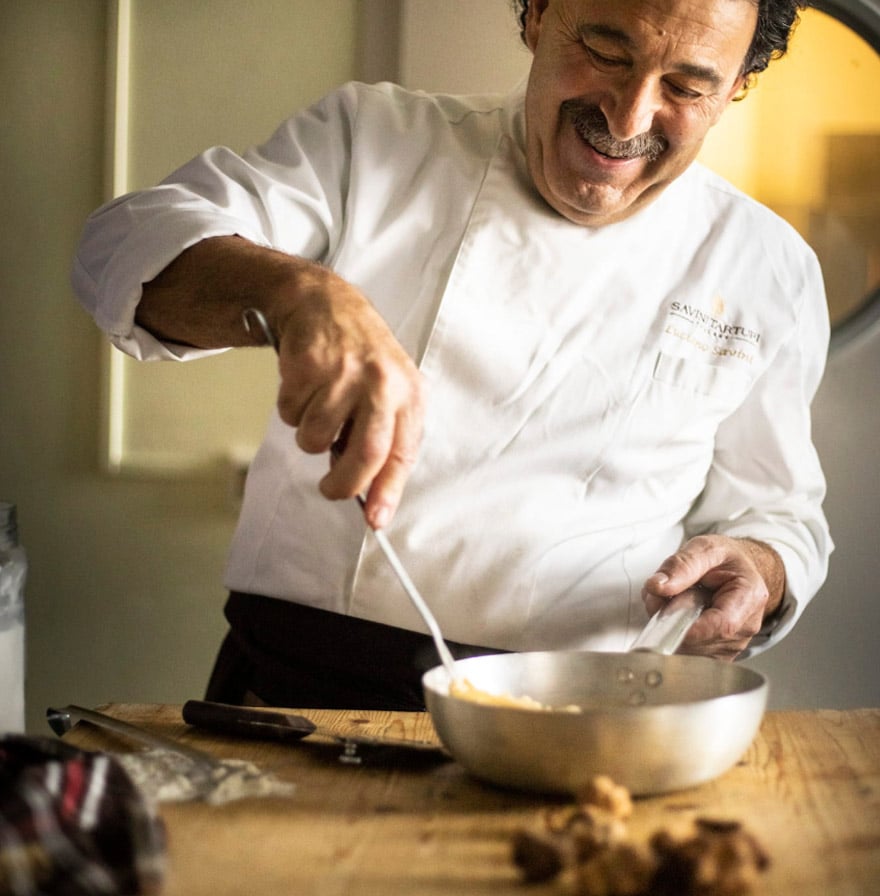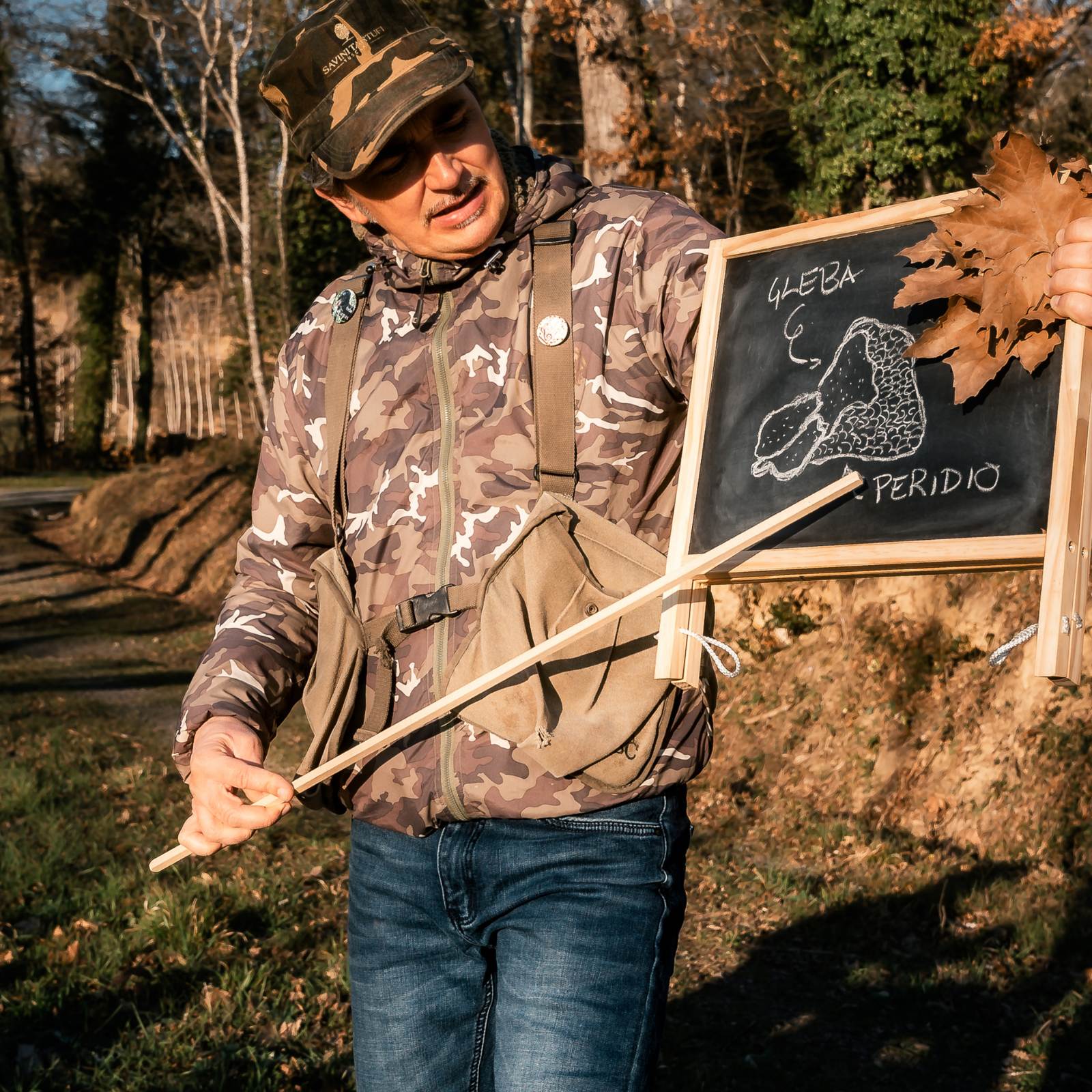 Become a certified Truffle expert!
The complete course, perfect for chefs, restaurateurs, and social media managers with experience in the woods, truffle tasting, and classroom instruction.
"Truffle Academy" by Savini Tartufi
You will take part in thrilling truffle hunting sessions in the woods, accompanied by an expert truffle hunter and their trained dog. You will savor a full truffle-infused menù and participate in a classroom lesson, where you will discover all our truffle secrets!
As a bonus, you will receive an exclusive gift bag with truffle-themed accessories, including the prestigious apron signed by Savini Tartufi!
Seasonal tastings
Finally, at Savini Tartufi you can also choose individual truffle tastings: from lunch to snacks to dinner, you will taste our best truffle products, with the addition of fresh seasonal truffles.
This is an opportunity not to be missed for those who want to enjoy a truly memorable tasting and emotional journey.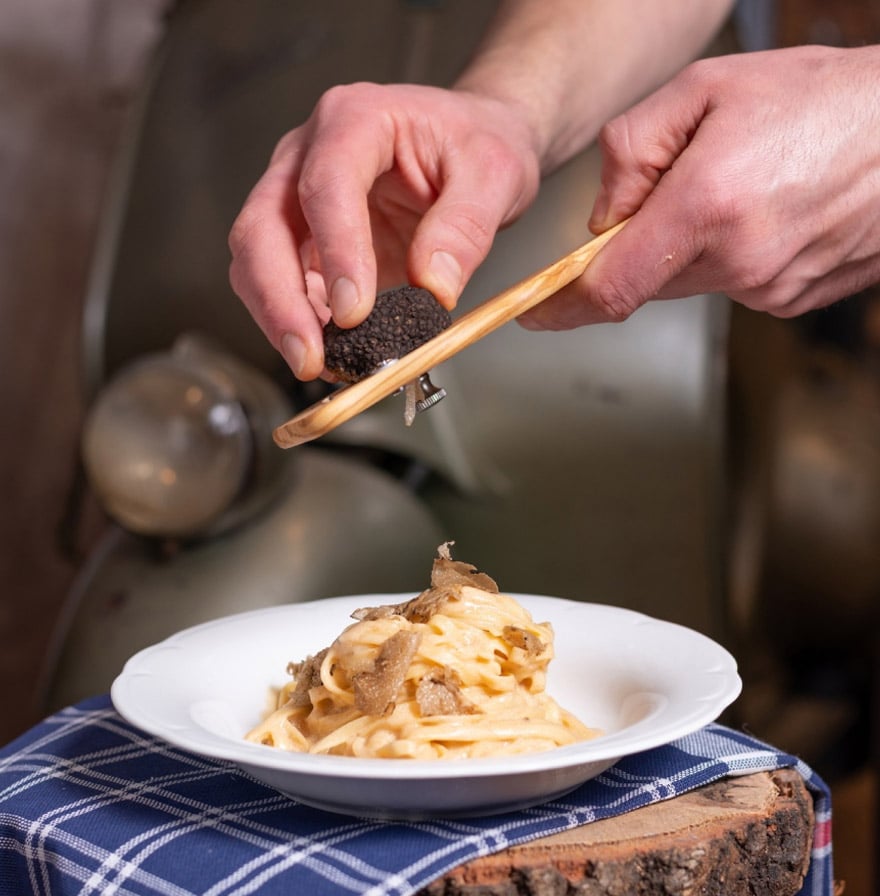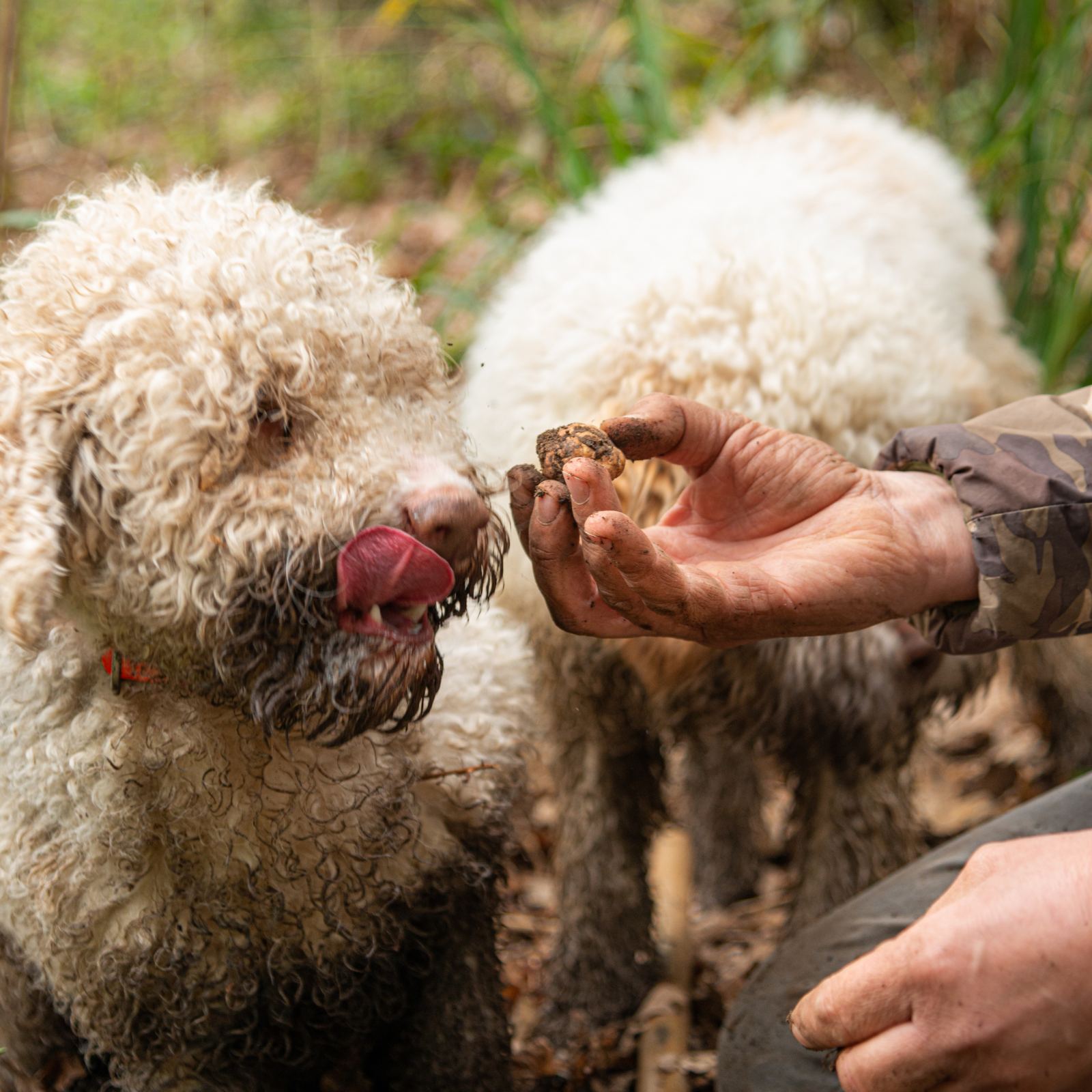 The truffle dog
Honestly, the dog is the undeniable star of this research endeavor. The bond formed between the quarryman and his loyal companion is truly enchanting. Amidst the forest's fragrant aroma, the dog's unwavering focus on its cherished "game" — the quest for these fragrant stones — culminating in the much-desired reward: a delightful, bone-shaped biscuit!
TRUFFLE HUNTING
Book your experience now!
Do you want to become a real truffle expert?
Explore the Truffle Academy, our advanced program tailored for those aspiring to specialize in the world of truffles. It includes in-class instruction and culminates in an official certification.
As a part of this course, you'll receive an exclusive gift bag brimming with truffle-related accessories, including the prestigious Savini Tartufi apron!
This program is designed to cater to chefs, restaurateurs, social media managers, and anyone looking to elevate their proficiency in the captivating realm of truffles.
Reach us!
We'll reply to you by email as soon as possible