With passion and the goal of maximizing the "diamond of the woods", Savini Tartufi has constantly followed the complete truffle cycle. Starting from the hunt and passing through a wide selection of truffles, the Savini family has dedicated their skills to maximize this precious mushroom. As Luciano Savini states: "the preparation of the truffle is simple, it requires little manipulation, but attention: it is very capricious. We must remember that it always wants to be the protagonist of the dish."
It is with this philosophy that Savini Tartufi has embarked on the adventure of catering, proposing traditional dishes but also daring with unusual combinations, such as truffle on fish or as a dessert. This diamond of the woods is very appreciated, from the aperitif phase to the moment of the dessert.
Il Tartufotto
Currently, the company boasts a bistro in the heart of Milan, Il Tartufotto, located at Via Cusani 8. This cozy place, located in the Moscova area, offers a complete experience where customers can immerse themselves thanks to the fascinating stories told by Carlo, the host who has always welcomed people with a familiar warmth.
Here, in addition to delighting in the taste of a fresh truffle throughout the year, customers will feel pampered, as if they were at home.
The flagship dishes include tagliolini, egg, tartare, Tuscan sushi, truffle board and a truffle reinterpretation of the classic tiramisu.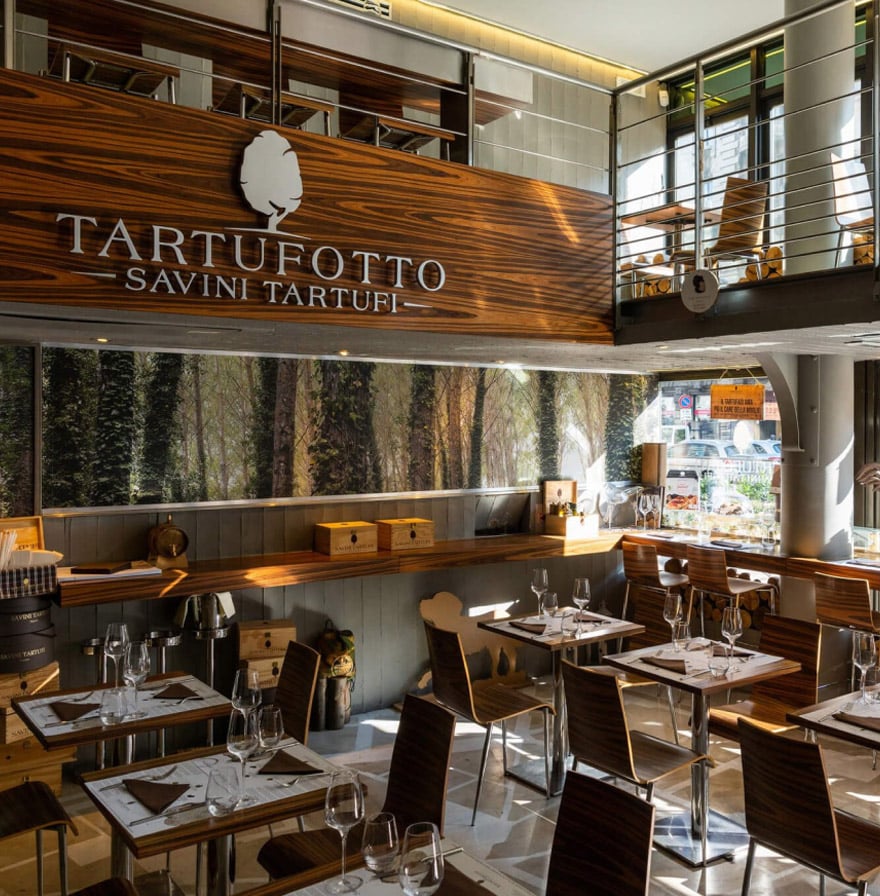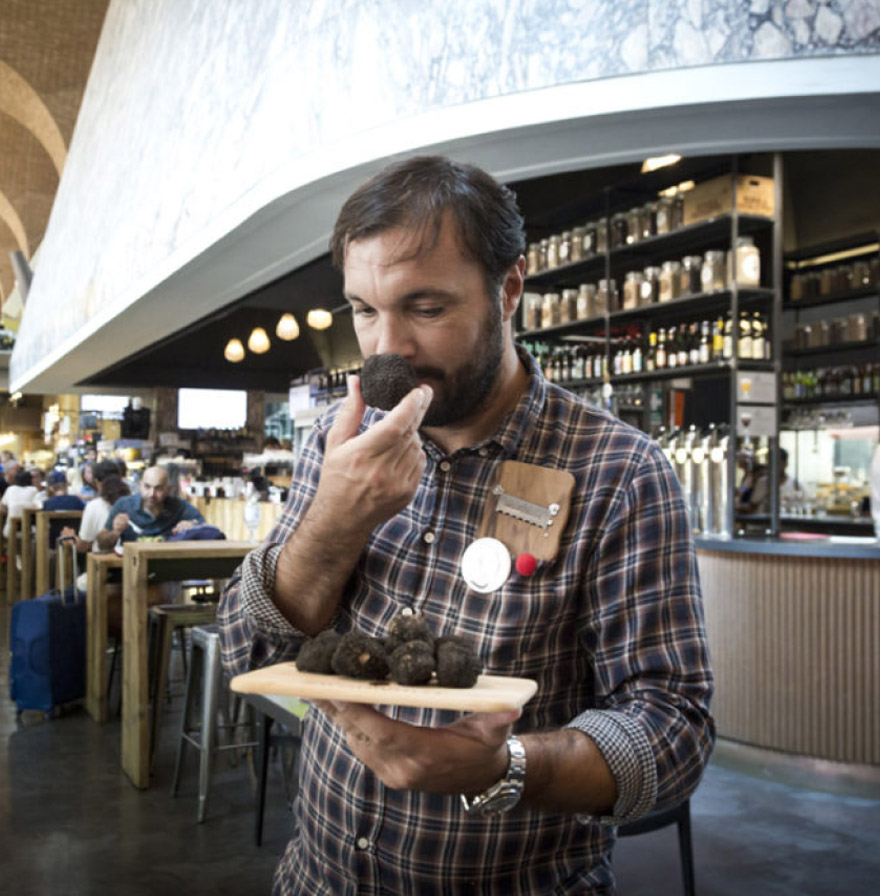 Il Mercato Centrale
La Bottega di Luciano Savini (Luciano Savini's shop) with its fresh and dynamic format, is located inside Mercato Centrale in the charming locations of Rome, Florence and Milan. These spaces offer a show kitchen, where food becomes culture, allowing visitors not only to taste delicious dishes, but also to buy a variety of truffle products in jars. The culinary experience is therefore combined with the possibility of taking home fresh truffles and ready-to-use products to cook them easily in their own kitchen.
Luciano Savini's shop specializes in the preparation of authentic truffle delicacies, such as egg and tagliolini, but also offers snacks and takeaway dishes, combining fresh ingredients with truffles. Since truffles change with the changing of the seasons, the tasting experience is always new and surprising.
Department Stores in Tokyo
The Made in Italy is highly appreciated abroad and Savini Tartufi has become an important reference also in Japan, in Tokyo. There are two points of sale in the luxurious department stores of: GINZA MITSUKOSHI and SHINJUKU ISETAN. Both Japanese and foreigners living in Tokyo take advantage of these places to buy truffle references both for themselves and to give away. Thanks to its preciousness, truffle has always been an excellent gift. Elegant packages enclose the jars produced in Italy and arrived directly to the Land of the Rising Sun.