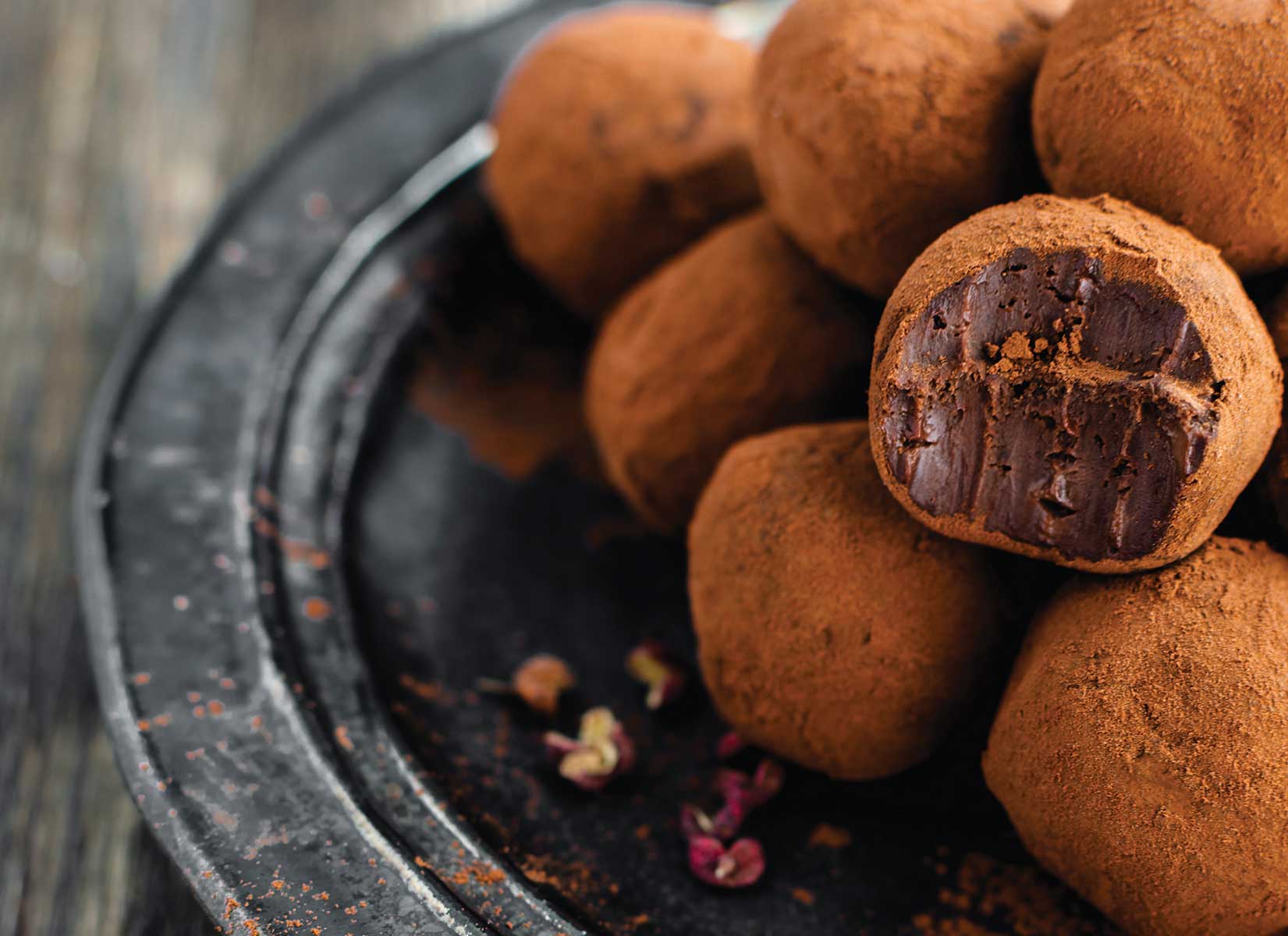 Ingredients (serves 4)
100g cream
200g dark choccolate
8g Truffle-flavoured butter sauce
Cocoa powder q.s.
What's needed
2 bowl for cake
Standard kitchen tools
Method:
Put the butter with truffle in a boule.
Cut the dark chocolate roughly in a cake pot.
Warm the cream until it boils.
Pour 2 spoons of cream on the butter, stirring them
to melt the butter.
Pour the resting cream on the chocolate, stirring
vigorously to melt the chocolare uniformly.
Combine the two mixtures and mix uniformly.
Leave them in the fridge for at least 4 hours (now
it's possible to make tartufini).
Make a ball with the refrigerated and solid dough,
rolling it with the palms of the hands. Roll then in
the cocoa powder, put in a dinner plate. After that,
put the balls in a platter.
The truffles can be conserved in the fridge for 2-3 weeks